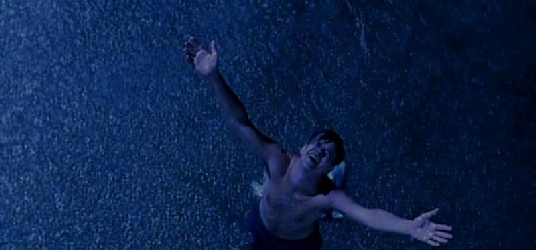 About
The Shawshank Redemption is a 1994 prison drama movie. Written and directed by Frank Darabont, and based on the novella Rita Hayworth and the Shawshank Redemption by Stephen King, it stars Tim Robbins and Morgan Freeman.
Tim Robbins plays Andy Dufresne, who is convicted of two murders that he did not commit and who spends nearly two decades in the brutal confines of Shawshank State Prison, a fictional penitentiary in Maine. The film co-stars Morgan Freeman as Ellis Boyd "Red" Redding, a fellow inmate and his friend.
This movie exemplifies the gap between box office success and popularity. Despite receiving lukewarm box office reception, The Shawshank Redemption received favorable reviews from critics and has enjoyed a remarkable life on cable television, home video, and DVD, and continues to be noticed by popular culture fourteen years after its initial release. It is frequently ranked amongst the greatest films of all time.
The Shawshank Redemption is the one of the best movies I've ever seen. It's clever, it's funny, it's moving, and it's surprising. I'm not usually a big fan of prison movies; I just went to see it because of the cast (I love Tim Robbins!) and fell in love with it.
Although the prison and the characters are fictional, the movie is realistic about the situations prisoners face. It shows wrongfully convicted people being incarcerated; inmates being subjected to rape, torture, and other brutalities both by the prison staff and by the other inmates; and, in one of the most poignant scenes, it deals with how the prison system institutionalises people and makes them incapable of survival on the outside.
But it's also a wonderful life-affirming movie, about how intelligence, rebellion, and, most importantly, friendship can be a force for good in the world. It's a total classic.
Links
IMDB page
Wikipedia entry
Birgits.net. Birgit kindly allowed me to adopt this fanlisting.
Have a comment to add? Let me know.
More information coming soon!
Index · About · Buttons · Join · Members · Affiliates · Contact
Powered by BellaBuffs · Owned & maintained by Tehomet